Low Cost Courier Insurance
Quotes in
3 Minutes
£ 114 average amount saved on van insurance
Our customers say
Compare Courier
Van Insurance quotes
At CourierCompare.com, we've partnered exclusively with over 30 leading insurance providers, brokers, and specialist underwriters to bring you the best deals on the market. From legal liability through to property damage, we'll guide you through the best Courier Van insurance options to suit the specific and individual requirements of you and your business.
Quickly Compare over 30 handpicked insurers
Get Instant access to our expert insurance guides
Easy to use online Smart Forms
Get quotes in under 3 minutes
Simple, fast & free!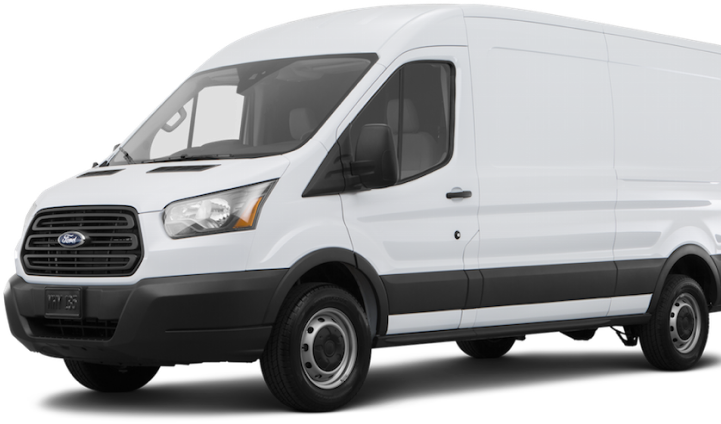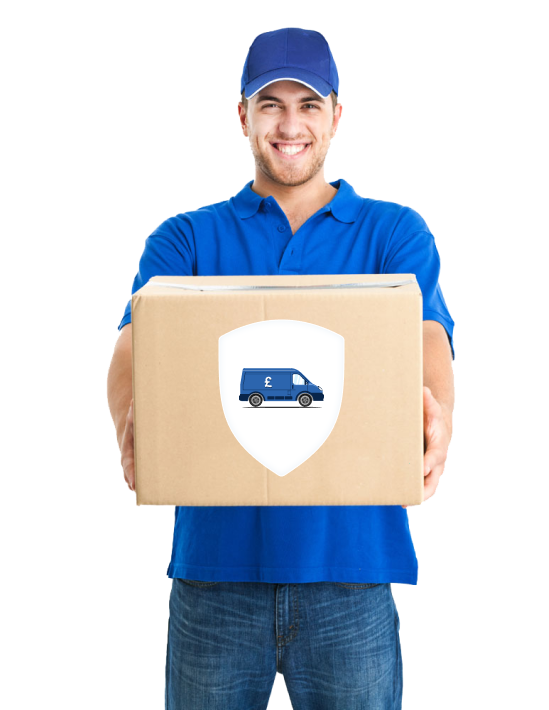 What is Courier Van Insurance?
Often referred to as the "carriage of goods for hire and reward," courier Van insurance cover is designed for drivers that are making multiple deliveries throughout the day as part of their work. In a nutshell, courier insurance covers drivers that typically deliver other people's goods in exchange for payment. Exactly whats covered, whats not and to what extent, will depend on what you are delivering and the type of policy you choose.

Along with Hire and reward activities, courier insurance is unique in that it covers the extra risks that are usually involved when making multiple stops within the same area. As such, courier insurance or "hire and reward insurance" is different and slightly more complex compared to other types of Van insurance.

Haulage Van cover differs slightly from courier Van insurance mainly down to the fact that its designed for longer journeys where only one or two stops are involved. However, courier van insurance policies do tend to cover light haulage work such as furniture removal.
Which level of Courier Van Insurance do I need?
Exactly whats covered with a courier insurance policy will vary depending on the provider, however, there are three main policy types to choose from. Which one if best for you will depend on your own individual or business circumstances.
FULLY COMPREHENSIVE
Comprehensive policies provide you with everything you get in the TPFT policy but will also cover the cost of repairing or replacing your Van if you're involved in an accident. Comprehensive policies cover you in any eventuality, regardless of who is a fault.
THIRD PARTY ONLY
Third party only represents the minimum legal requirement that you need to operate your Van as a courier. If you're involved in an accident, your covered for any damage you cause to other people's vehicles or property as well as any injuries they may sustain. However, you'll not be covered for the cost of the repair or replacement to your own vehicle.
THIRD PARTY, FIRE & THEFT
Third party, fire, and theft (TPFT) policies give the minimum level of cover needed, but in addition, provides protection from fire or if your Van is stolen.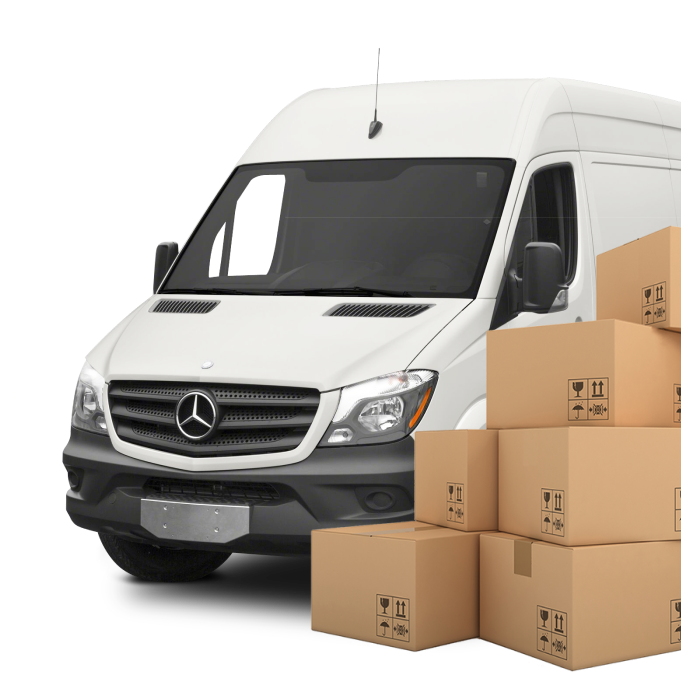 Whats covered with Courier Van Insurance?
Exactly whats covered with a courier insurance policy will vary depending on the provider, however, there are three main policy types to choose from. Which one if best for you will depend on your own individual or business circumstances.
As a general rule, comprehensive policies usually come with a host of additional features as standard. Besides cover for your Van in the event of an accident, a comprehensive policy can also provide cover for medical expenses, loss of personal belongings, windscreen damage and use of courtesy vehicle if yours is damaged.

Courier insurance policies don't usually include cover for cargo as standard due to the many different categories of goods and their associated risk to theft. To cover cargo, you'll need to take out additional "goods in transit cover"

As well as your main cover, you may want to consider adding some optional extras to increase your overall level of protection. You can purchase these at the time of taking out your policy.
PUBLIC LIABILITY INSURANCE
Public liability cover protects your business from claims of compensation and the legal expenses that could arise in the result of claim being made against you.
GOODS IN TRANSIT INSURANCE
Goods in transit cover protects the cargo you are carrying from loss, damage, or theft. You will need to make sure your level of cover is adequate enough to meet the value of the goods you regularly carry.
EMPLOYERS LIABILITY INSURANCE
If you employ staff, you'll need to make sure your covered in case one of them makes a claim against your business, for example, getting injured while at work.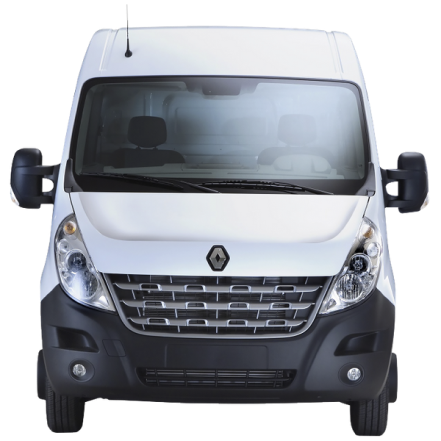 Do I need Courier Van Insurance?
If your main job is to deliver goods in your Van to customers in exchange for payment, you'll need courier Van insurance.

As with all types of Van insurance, courier cover is no different in terms of your legally required to have a basic, minimum level of cover in order to be compliant. Furthermore, you'll want to ensure you have the correct cover for the goods you're transporting in order to avoid points or fines from the Police.

Courier insurance is primarily designed to cover those making parcel deliveries and mail orders. There could potentially be limits on the policies offered depending on what type of products your delivering so it's important to compare multiple providers in order to get the best cover.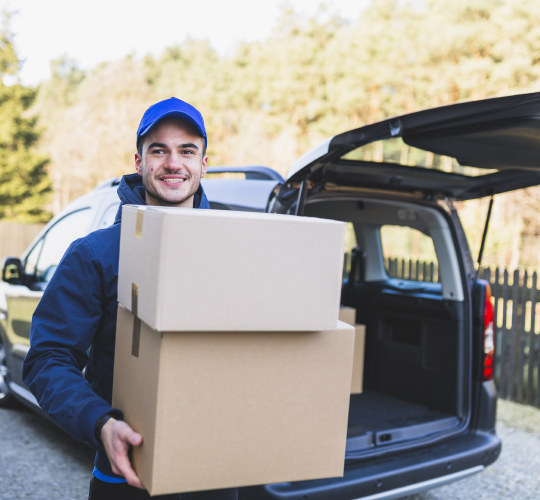 What information do I need to compare Courier Insurance quotes?
It's never been easier to generate, compare and buy insurance online. We only need some basic information in order quickly compare the deals available from over 30 top courier Van insurance specialists.
PERSONAL INFORMATION & DRIVING HISTORY
As well as your name, address, age and how long you've held your licence, you'll need to tell us about any claims or driving convictions you've received in the last 3 years.
VEHICLE INFO
Having the Vans registration to hand will help save time as our smart forms can pull all the necessary information directly from the DVLA database. Don't worry if you haven't brought the Van yet or don't know the reg number as you can still enter the make a model manually.
PREVIOUS INSURANCE DETAILS
Having any previous insurance information available is beneficial and will assist in detailing any no claims and other helpful info to speed up the quote process.
We're more than just a comparison site.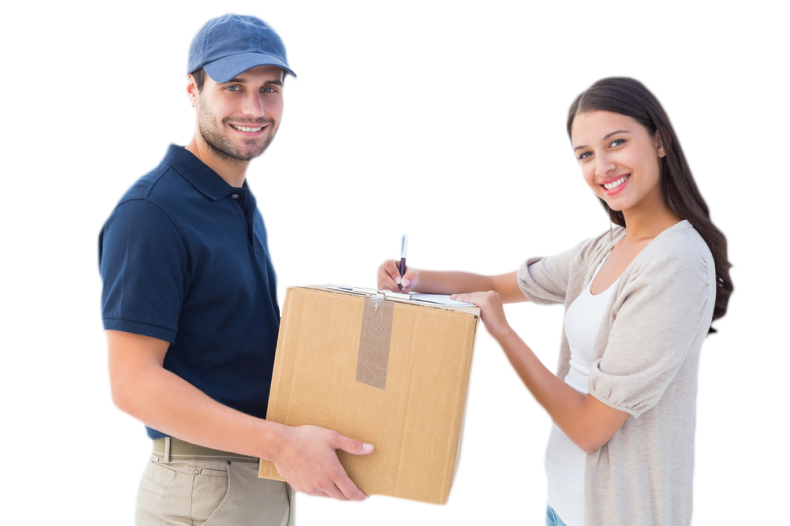 We help our users to understand courier insurance in order make more informed decisions and better cost savings. We're about doing Van insurance the right way.
We Compare a Wide Range of Insurance Products
We don't just compare van insurance! As our name suggests,
'we compare' just about everything, from car insurance to flights!
Latest
News
We provide daily articles providing you with the latest news or stories on anything that is van related. Follow us on social media to keep updated..
Courier Insurance FAQ?
As one of the more complex Van insurance types, arranging courier insurance can get confusing. We've answered some of the most commonly asked questions. For further information, visit our help centre or call and speak to one of our UK based insurance advisors.
Haulage insurance tends to focus on those delivering goods over long distances to one or two destinations whereas courier Van insurance is for those delivering goods to multiple drops throughout the day, usually within one specific area or locality.
Comparing various levels of courier van insurance is the only way to establish which one is best for you and your own set of circumstances. What you deliver, its value and its frequency, will play a significant role in determining the best level of cover for you. The Van you drive, and your budget are also key factors when considering which policy is right for you. Always make sure you are protecting yourself and your livelihood to the best of your ability.
Nothing. They are the same. Hire and reward insurance and courier insurance are the same thing. Different companies tend to use different terminology however, the basics of the policy remain the same. It's all designed towards those that deliver goods for a living in exchange for payment.
Yes. Goods in Transit insurance is sold as a separate policy and covers the goods you are carrying up to a specified value. In the event of loss, damage, or theft during transit, you'll be covered for replacements. Anyone delivering on a regular basis should seek goods in transit cover. Since you don't actually own the goods you're delivering, you need to make sure you can replace them if the worst happens.
As well as covering your Van and any third party damages, you should look for policies that offer additional cover such as medical expenses, courtesy van cover, windscreen replacement, key cover, or public liability. Policy addons can be selected and compared instantly on our platform.
Yes. Most insurance companies will offer a whole host of extra addons to accompany your main policy. During your comparison journey, you'll be presented with all available addons from your chosen insurer. Add or remove cover as you need it to fulfil your own individual circumstances.
A comprehensive policy may cover personal effects however the cargo of your Van and the goods that you are delivering will need to be insured separately. As always, you should carefully check your policy documentation and add extra cover if needed.
Yes. Hire and reward is simply insurance talk and another way to describe courier drivers. In basic terms, it means your covered when delivering goods to customers in exchange for payment. Your being "hired" to deliver goods and your being "rewarded" with payment.
Employers liability cover isn't usually included with a courier insurance policy. You can opt to take this out separately but always check that you don't already have adequate cover from other business insurance policies.